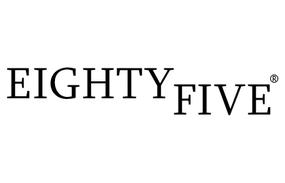 Zur Partnerseite
Die besten EightyFive Black Friday 2022 Deals
Imagine living in Munich, Germany, with more than 5.5 million residents in the region – and no cool fashion store around. To bring the cool factor to Germany we opened our first store back in 2009.
And after that – things went crazy:
We launched our own fashion brand 'EightyFive' two years later and opened another EightyFive Store in Hannover, Germany in 2012.
A few additional sales on eBay every now and then back in 2012 led to the massive sales on national and international marketplaces, the huge warehouse and the worldwide shipping online shop we call our own today.
We sell basics and the latest street fashion must-haves of our own brands '
EightyFive
' and '
Burocs
' and a range of carefully selected additional brands in quarterly collections – almost everything at an affordable price – and have rappers, artists and sports stars leaving our
EightyFive stores
with a gazillion bags in their hand.
Whatever is hot and what you cannot find in other stores – you can be sure to find it at EightyFive. This is just the beginning.  
Mehr lesen
IN DIESEM JAHR BEGINNT DER EightyFive BLACK FRIDAY SALE AM 24. November 2022 um 19 Uhr
Anbei die EightyFive Black Friday Termine für die nächsten Jahre:
EightyFive Black Friday 2023:

EightyFive Black Friday 2024:

EightyFive Black Friday 2025:

EightyFive Black Friday 2026:

EightyFive Black Friday 2027: